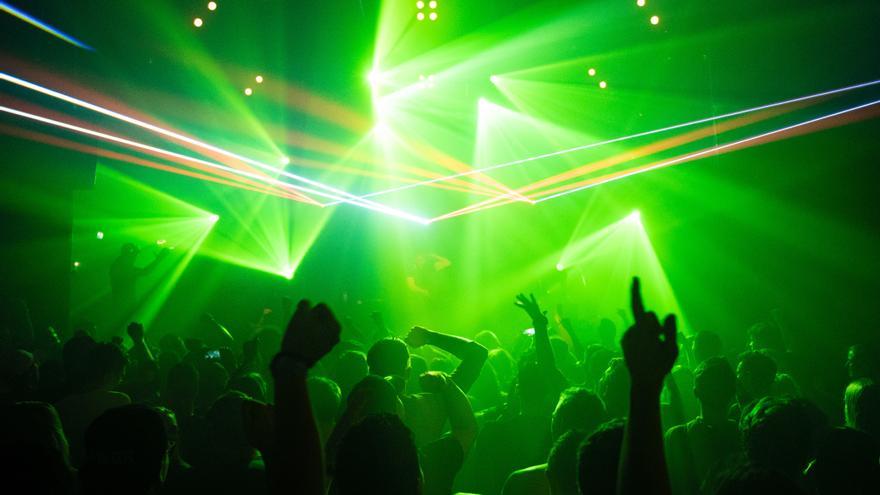 The Hospital Clinic of Barcelona attended last year to 486 women that they had suffered sexual assaults in the Catalan capital. In 31% of the cases, the victims were under the influence of some narcotic substanceaccording to data that the Clinic itself, a reference center for the care of women victims of sexual violence over 16 years of age, made public last March. The Mossos d'Esquadra, for their part, made public this Monday that since January 1, 2021, they have investigated 288 complaints from women who also claimed to be drugged when attacked by a sexual aggressor.
These are two pieces of information that more precisely x-ray a problem, that of violations by chemical submissionwhich has become a field infested with hoaxes. starting with the call 'burundanga'actually scopolamine, which has colonized the collective imagination, in part thanks to the collaboration of fictions such as the series 'Lies', recently released by Netflix, which narrates the misdeeds of a surgeon who rapes his victims by drugging them with this drug.
"It is blurring the serious problem of rape," he explains. Lluisa Garciapresident of the Intraparental and Gender Violence Commission of the Clinic. "We analyzed samples obtained from 1,000 women who had been sexually assaulted in search of scopolamine and we did not find a single positive," he reasons. All the results were negative and not because this drug is very complicated to detect in analysis, as another hoax maintains. "It is easy to detect and we have never found it either", agrees Miriam Venturadirector of analysis of energy-control.
a complex problem
Simplifying the problem of rapes that originate in nightclubs or music bars to the figure of the predator who pours a drug into the victim's drink without her realizing it is inappropriate for both Garcia and Ventura, because the cases that respond to that pattern are rather few. "It is not untrue that this happens," Garcia clarifies, but the majority of rapes should be more worrying, which are committed by opportunists, men who take advantage of being intoxicated to abuse them.
There are no exact data on the percentage of the total confirmed cases of women who were drugged against their will to be raped. In part because it is not easy to demonstrate clinically either, since the remains of some of the drugs that have been used in Spain for this purpose, such as GHB – liquid ecstasy– waves benzodiazepinesThey disappear within a few hours from the body. The protocol that is activated at the Clinic when a woman arrives who has been raped includes collecting blood and urine samples. On some occasions, these types of substances appear that the victims claim not to have ingested. But it is not the most frequent. Most of the time the rapes under chemical submission are related to alcohol and the aggressors act when their drunken state makes them more vulnerable, García and Ventura insist.
"That's why we shouldn't be obsessed with burundanga and instead we should ask ourselves why the violations committed by people under 25 years of age grow year after year and why, 100% of the time, the aggressors are men", underlines García. "Sadly there are places where it is not safe for a woman to get drunk, we must appeal to collective responsibility, to educate young people in the belief that friends who go out partying must protect each other and that if a girl drinks more than she should, she should be watched by the group", concludes Ventura.
hardly any sentences
Esther Garciaa lawyer specialized in sexual violence, clarifies, aligned with the previous experts, that there are hardly any sentences that have been able to certify a chemical submission through a drug administered treacherously. "The few cases in which it has been proven have been thanks to witnesses who have corroborated, for example, that the victim had not drunk so much that he suddenly lost consciousness."
Related news
For the lawyer, the most worrying thing is that when they dare to denounce, precautionary measures are hardly issued against the aggressors, who, moreover, are almost always close to the victim. That context means that most women who wake up and discover that they have been raped by someone they know while they were unconscious do not want to go to the police. "The judicial process is very long, the possibilities of proving what happened are scarce – there are gaps in memory and there is little scientific evidence – and, in addition, the pressures from the environment as it is a known aggressor, on whom not a single sentence will fall. restraining order, they are very harsh".
Is Angela there?
The Fecasarmwhich brings together bars and nightclubs, has spent years trying to combat all crimes committed in nightlife environments. Joaquim Boadasits general secretary, explains that they are aware that the violations that take place in their premises are attacks that they must try to avoid even if they end up being consumed far away. For this reason, she emphasizes, waiters or security officers are trained to detect women at risk of sexual assault. "We provide lids for the glasses and give tips like keeping an eye on your drink or not drinking from someone else's glass," she recalls. The night workers have also incorporated the protocol that indicates that if a young woman approaches the bar and asks: "Is Angela here?" They must help her, because that means that she is being harassed by some client of the nightclub.
https://s3.amazonaws.com/webs-urls/Agencia-marketing-digital.html
https://s3.amazonaws.com/webs-urls/agencia-marketing-digital-madrid.html